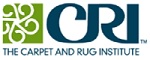 Carpet and Rug Institute President Werner Braun has announced that he will retire from the carpet industry trade group at the end of March, 2014. Mr. Braun made the announcement at the CRI's annual meeting held November 13 in Dalton.
Braun came to the CRI in 2000 from the Chlorine Chemistry Council, where he served as the senior director of international relations. Prior to that, his career included 31 years in analytical chemistry at The Dow Chemical Company.
Born in Stuttgart, Germany, Braun came to the United States with his parents in 1949. He grew up in Indianapolis, Indiana, and attended St. Edward University in Austin, Texas on a joint tennis and academic scholarship.
According to CRI board chairman David Jolly, the CRI board of directors has formed a search committee to find a replacement for Mr. Braun.
"Werner Braun has been a stalwart defender and promoter of the carpet industry throughout his time at the Carpet and Rug Institute," Jolly said. "His depth of knowledge on technical issues, combined with his strengths at issues management and consensus-building, have made him an extremely effective leader for the CRI. Werner has set a high bar for his successor."
According to Mr. Braun, his proudest achievement at CRI has been his role as the organization's "band director", orchestrating the talents of CRI staff and its host of member volunteers.
Braun and his wife Mary and their children Marylyn, 18, and Werner "Bay" Braun, 16, plan to remain in Dalton. "We love it here," Braun said, adding he will continue to be an active community volunteer.
About The Carpet and Rug Institute
The CRI is the leading industry source for science- based information and insight on how carpet and rugs create a better environment-for living, working, learning and healing. The Institute's mission is to serve the carpet industry and public by providing facts that help people make informed choices. Its best practices promote a balance between social, economic and environmental responsibility for the long term. CRI does this for its industry, yet it strives to be a model corporate citizen for all industries.