Two new ColorBody™ Porcelain collections and a mosaic line extension bring more options than ever before for projects of every scale
The use of long, linear plank sizes and textured finishes are growing style trends in both floor and wall applications, and American Olean is answering the demand by expanding its ColorBody™ Porcelain offerings in a big way through the launch of two new collections– Relevance™ and Scene™ – as well as enhancements to the brand's popular Unglazed ColorBody™ Porcelain Mosaics line. These new offerings were inspired and designed with American Olean's customer's needs and trend demands in mind for complete Freedom of Expression when selecting tile for projects of any scale. Both Relevance and Scene boast impressive plank sizes reaching 48 inches in length, a first for the American Olean brand.
"This launch marks a major milestone for the American Olean brand as we release some of the largest plank sizes presently available on the market today," said Lori Kirk-Rolley, Vice President, Brand Marketing, Dal-Tile. "As our manufacturing capabilities become even more sophisticated, we're pleased to be able to offer our customers an impressive assortment of long, linear plank sizes that continue to be extremely popular in both residential and commercial design. These new offerings, as well as the update to our Unglazed Mosaic line, are a complementary addition to American Olean's existing ColorBody Porcelain collections offering even greater design flexibility than ever before.
Fall 2013 New Product Introductions:
Relevance™ ColorBody™ Porcelain
Relevance, a fine, ColorBody porcelain, reflects the subtle inspiration of natural stone combined with a durable, compact surface. In both unpolished and textured finishes, Relevance has the versatility and functionality commercial installations demand along with beauty and elegance to meet residential customers' discriminating taste.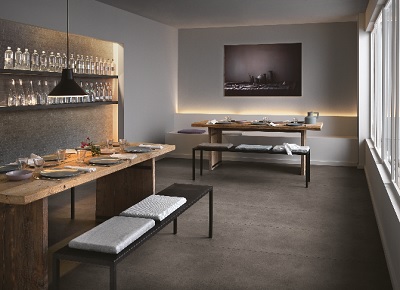 Five on-trend color options can be used indoors and out, providing endless design and application possibilities. Large-format tiles – the largest shape is an impressive 24"x48", a first for American Olean – bring bold patterning options and scalability for large spaces. A popular 12"x24" and 24"x24" field tile and mosaic options complete the well-rounded collection
Scene™ Colorbody™ Porcelain
With intriguing mixed stone visuals, Scene Colorbody Porcelain delivers exquisite depth and visual variation for both commercial and residential applications. In addition to the striking aesthetics, Scene's elongated planks, which reach 48 inches in length, are a first for American Olean. Decorative accents feature a graphical interpretation of patterns found in nature. Available in two finishes, four colors and five sizes, Scene brings bold options to the design table.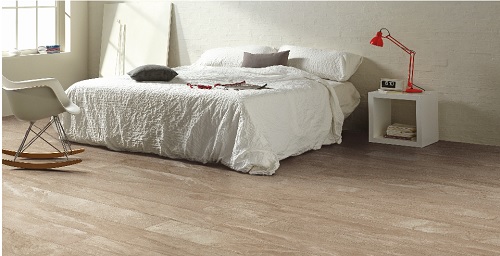 Unglazed ColorBody™ Porcelain Mosaics (Line Extension)
The popular Unglazed ColorBody Porcelain Mosaics line, a complete wall and floor tile combination in a slip-resistant mosaic format, will now offer 39 diverse colors for even greater design expression. Three new unglazed solid colors, four new mosaic blends and several additional size offerings provide endless opportunities for unique mosaic designs and color pairings suitable for almost any application.
New colors include: Key lime, Lemon Drop and Orange Fizz
New mosaic blends come in combinations such as: Shimmering Sand, Totally Neutral, Snow Leopard and Mocha Crème
Additional stocked colors will be available in the 2"x1" size
2"x4" mosaic and 2"x4" mosaic bullnose will also be added to the range of sizes availableThese exciting new product lines are now available for preview before the Spring buying season. For additional information, visit www.americanolean.com.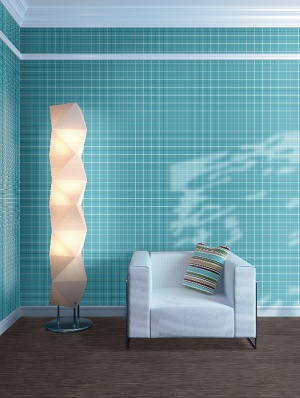 About American Olean
Founded in 1923, American Olean is an established manufacturer of an extensive array of quality tile products.  Through an appealing selection and a trusted network of industry professionals, American Olean empowers the creative visions of residential and commercial design and construction.  For more information, visit www.americanolean.com and follow American Olean on Facebook, Twitter, Instagram, Houzz and Pinterest.