Five Star Contractor Spotlight – October 2012 – Hohn & Hohn, Inc.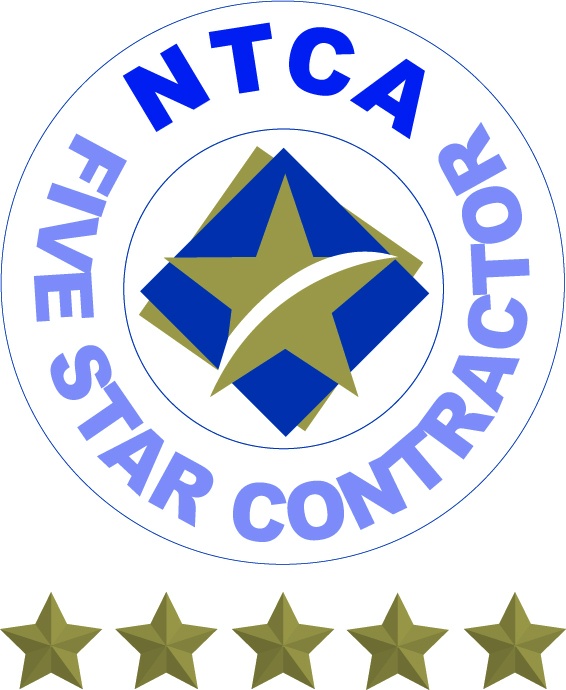 Hohn & Hohn, Inc.
St. Paul, Minn.
Since 1990
Specialty: Residential remodeling and historic restoration
Employees: 3
Website: www.hohnandhohntile.com
One of the more frequently asked questions of Jan Hohn, president and owner of Hohn & Hohn, Inc., is who is the other Hohn?  For many years, Jan's answer was "Hohn & Hohn is me & me."
Hohn & Hohn, Inc. spawned from humble beginnings over two decades ago, when Jan and her husband bought an old house and began the lifelong task of remodeling. As a DIYer, the journey into the tile world instantly began for Jan. Her first project was the kitchen backsplash, and her work brought kudos from the general contractor working for her at the time: "You do that better than most of the guys out there!" That sealed it. Bitten by the remodeling bug and looking for a new career path at the time, Hohn & Hohn , Inc. was born.
But why Hohn & Hohn? Besides her interest in tile, Jan was also interested in design . So one "Hohn" represented a tile contractor and the other "Hohn" a home remodeling consultant. Each "Hohn" just happened to be Jan Hohn.
Looking back, Jan admits that while her first backsplash looked good, she really didn't understand the necessary prep needed for a quality installation. Therefore, she decided to seek out a tile installation education. Jan frequently attended seminars at distributors, inquired about their products and installation methods and built relationships with vendors. Attending IT&SE (now Coverings) really opened her eyes to the magnitude of the tile industry.
Jan became active in the local tile association and served on the association board and as president. In 2009, she became the first woman NTCA member to be certified through CTEF's Certified Tile Installer program. Jan now serves as Region 7 Director on the NTCA Board of Directors and is Chair of the Training & Education Committee. Jan is also a member of the NTCA Technical Committee and is active on the Methods & Standards Committee.
Hohn & Hohn, Inc. is known for quality installations, attention to detail and servicing clients — whether they are general contractors, designers, architects or homeowners. Working in the remodeling and historic restoration arena has given Hohn & Hohn, Inc. latitude with clients in design and tile selection. Recently, two Hohn & Hohn, Inc, installations have won Tileletter Awards.
After 20 years of being solo, Jan Hohn finally hired two full time employees in May of 2011. Her husband (and silent partner) recently retired from his career in computer software and helps (when he can) by picking up and delivering materials. Making it a true family affair, Jan hired her son in April 2012. The only downside?  Now when asked the question "who is the other Hohn?," she no longer can respond, "Hohn & Hohn is me & me."
Feature Project: Residential Stone Renaissance
This residential stone project consisted of over 1200 sq. ft. of White Bulgarian and Irish Blue limestone throughout the front entry, hallways, powder room, kitchen, back entry, and pool bathroom; along with a three-color stone mosaic kitchen backsplash.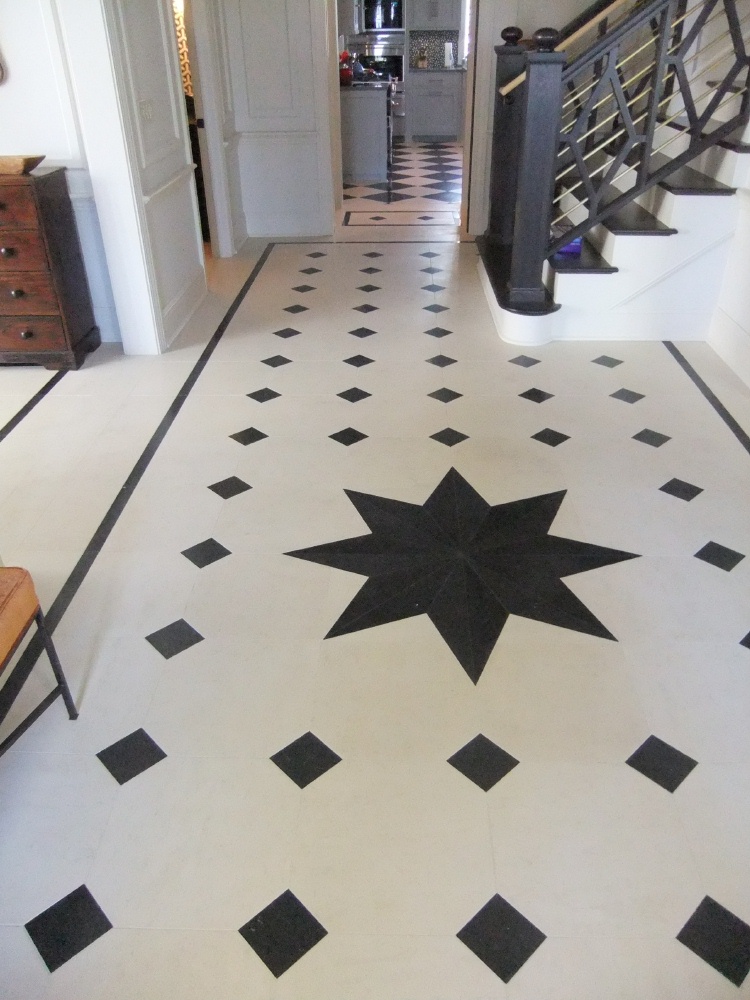 One of the challenges on this project was the layout. Trying to keep all areas centered with the inset cabochons and borders as the drawings demanded resulted in reframing some of the walls instead of compromising the pattern.
Another difficulty was keeping the stone floor flush with all the adjoining hardwood floors even though
the hardwood floors were not level. Also the limestone came in three different thicknesses which made the installation of a flat, tight jointed floor a bit more work, but ended with great results.