TEC® Announces "Imagine Achieve" Photo and Video Contest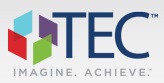 AURORA, IL… The TEC® brand announces its "Imagine Achieve" customer contest – allowing professional contractors to enter their TEC® tile, wood, carpet or vinyl installation projects to win $5,000.
Contractors nationwide are encouraged to submit photos or video of residential and commercial spaces that they envisioned and brought to reality using TEC® products. Projects must be 500 square feet or larger. Multiple entries (up to five entries per person) are allowed, and may include installations completed January 1, 2011 to August 31, 2013. Project entries must have two pictures or one video and a 100-word project description. Submissions are accepted at www.tecspecialty.com/imagineachieve now through August 31.
Industry expert judges will evaluate project submissions and select winners that best practiced imagination, craftsmanship and excellent use of TEC® products to overcome installation challenges. Judges include: Rose Mary Clyburn, president of H.B. Fuller Construction Products Inc.; Dan Welch, president of Welch Tile; Jennifer Panning, president of Artisan Tile, Inc; and Michael Ansari, president of AIC Contracting, Inc. The judges will announce a first-place winner and five runner-ups on or about September 16.
 The winning contractor receives a $5,000 cash prize, and their business will be featured on the TEC® website and in TEC® advertising. In addition, 20 TEC® t-shirts are supplied to the staff of the distributor or retailer that sold the contractor their winning TEC® products.
Five runner-ups each receive a $500 cash prize. All contest participants get a free TEC® t-shirt and mention of their project on the TEC® website.
 Visit www.tecspecialty.com/imagineachieve for complete contest rules and criteria.
 The TEC® brand is offered by H.B. Fuller Construction Products Inc. – a leading provider of technologically advanced construction materials and solutions to the commercial, industrial and residential construction industry. Headquartered in Aurora, Illinois, the company's recognized and trusted brands – TEC®, CHAPCO®, Grout Boost®, Foster®, AIM™ and others – are available through an extensive network of distributors and dealers, as well as home improvement retailers. For more information, visit www.hbfuller-cp.com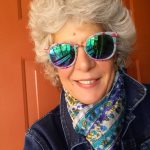 Editor for TileLetter, TileLetter Coverings, TREND and TECH publications.
Lesley Goddin has been writing and journaling since her first diary at age 11, and drawing and sketching since she could hold a pencil. Her penchant for observation led to her becoming a paid professional as a trade journalist, publicist and is editor for TileLetter. She has also written for Guideposts, Walls, Windows and Floors, Floor Covering Weekly, and Low Carb Energy.