TCNA Product Performance Testing Laboratory Welcomes Joe Lundgren as Laboratory Sales Representative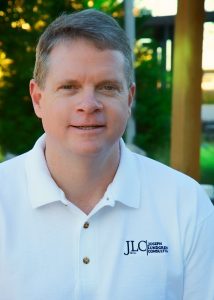 The Tile Council of North America (TCNA) is pleased to announce that Joe Lundgren, of Joseph Lundgren Consulting (JLC), has joined the TCNA team to advance TCNA's laboratory services. Mr. Lundgren's extensive experience in the tile industry makes him uniquely well-suited to
connect his customers with TCNA lab services that can help build their businesses. Marketplace requirements, conformance to standards, and product research are all areas where the customer benefits from the synergy between JLC and TCNA lab services.
Mr. Lundgren began his career in tile in 1984 with American Olean and went on to ascend the ranks of management at Dal-Tile, becoming their Vice President of Marketing.
While with Dal-Tile, he represented the company on TCNA's Board of Directors and played a key part in TCNA initiatives aimed at growing the tile industry and the organization. "We are excited to have Joe working directly with our laboratory," says TCNA Executive Director
Eric Astrachan. "He has a great relationship with many of the top manufacturers and importers from around the world. Joe knows tile and the tile marketplace. We value his advice and know his insight into standards and quality will be invaluable to his customers. It is also personally
gratifying that his consulting company is a supporter of the Ceramic Tile Education Foundation that TCNA and so many in the installation community have worked to advance."
Mr. Lundgren will work closely with Claudio Bizzaglia, TCNA's Director of Laboratory Services. "I always valued the work the TCNA did for the ceramic and stone industry while I was on their Board of Directors," says Mr. Lundgren. "I look forward to promoting their testing
services, including the new glass tile standard [ANSI A137.2] to ensure our industry continues to grow with the same quality TCNA has driven since 1945."
For more information about TCNA laboratory testing, contact Claudio Bizzaglia at [email protected] or (864) 646-8453. Mr. Lundgren can be reached at [email protected] and at (214) 641-7773.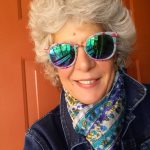 Editor for TileLetter, TileLetter Coverings, TREND and TECH publications.
Lesley Goddin has been writing and journaling since her first diary at age 11, and drawing and sketching since she could hold a pencil. Her penchant for observation led to her becoming a paid professional as a trade journalist, publicist and is editor for TileLetter. She has also written for Guideposts, Walls, Windows and Floors, Floor Covering Weekly, and Low Carb Energy.