NTCA recognizes Superior Tile & Stone as Five Star Contractor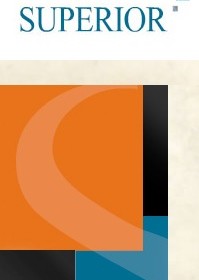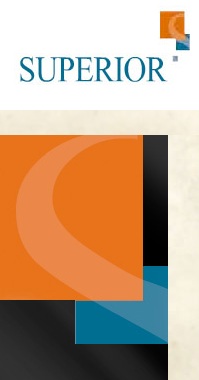 National Tile Contractors Association has awarded the prestigious Five Star Contractor designation to member company Superior Tile & Stone, Oakland, CA.   NTCA now recognizes a total of 35 Five Star Contractors.
Five Star Contractors are required to complete a rigorous peer-approval process, demonstrating their commitment to training, service, quality, safety, fiscal responsibility and superior job performance.  More strict qualifications for applicants in 2012 include certifying a minimum of 10% of installers through the Ceramic Tile Education Foundation (CTEF) Certified Tile Installer program.
Both NTCA Five Star Contractors and CTEF Certified Installers are listed in recently approved TCNA Handbook for Ceramic, Glass and Stone Tile Installation language recommending the inclusion of installer and contractor specifications.  The revised Handbook stresses, "Matching installer ability to the project at hand requires close evaluation of their experience, training, state licensing…and certification/credentials."  Tile Contractors Association of America (TCAA) Trowel of Excellence certified installers are also listed in TCNA Handbook recommendations for contractors who have demonstrated a record of successful installations; Superior Tile & Stone additionally holds membership in TCAA.
Tommy Conner, president of Superior Tile & Stone, Inc., said, "NTCA's Five Star Certification and TCAA's Trowel of Excellence demonstrate to the world of general contractors, developers and designers that Superior Tile & Stone is qualified to perform complex tile and stone installations, and may be relied upon to provide the highest level of professional service.  Superior is proud to hold both certifications, and to work in concert with NTCA's other Five Star Certified tile and stone contractors to improve our industry."  Superior is currently scheduling testing and certification of its field crews by CTEF.
Superior Tile & Stone, founded in 1929 and headquartered in Oakland, CA, provides installation, fabrication and preconstruction services for ceramic tile, natural stone and terrazzo for commercial services throughout California, Nevada and the Pacific Northwest.  Superior recently completed Smith Center for the Performing Arts in Las Vegas, NV and is in progress on the Alta Bates Summit Medical Center, Oakland, CA.
Five Star Contractors may display the "Five Star" logo on all marketing materials.  In addition, each company is prominently displayed in a special section on the NTCA website, with a direct link established from this website to each firm.  Product rebates and insurance discounts are available, and AIA-accredited PowerPoint programs give Five Star Contractors the opportunity to be THE tile and stone source for their local architects and designers.
For more information on the NTCA Five Star Program, visit www.tile-assn.com and click the Five Star link on the scroll bar, or contact Jim Olson, assistant executive director, at 601-939-2071.
To contact Superior Tile & Stone, visit the website at www.superiortilestone.com or call 510-351-1700.