Editor's Letter – August 2012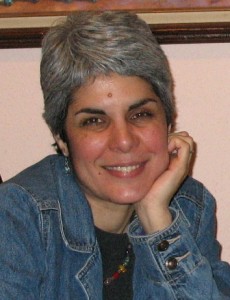 Here's a common scenario: you are traveling, and want to reference a story in your recent copy of TileLetter. The only problem is that you left the magazine at the office. Never fear – now your TileLetter is only as far as your laptop, tablet or mobile device. Back by popular demand is the TileLetter digital page turner at www.tileletter.com/current.
The TileLetter website originally featured a digital page turner, which is basically an online representation of the actual magazine, page by page. Then we decided to update the website to the WordPress format so we could more easily and quickly bring you immediate news online. In the process we did away with our original digital page turner, which was a bit cumbersome and slow.
But amidst public outcry for the feature, a new easy-access format is back for your reading pleasure. Just visit the website above to read the most current issue of TileLetter. For timely news posted as it is available, you can always visit www.tileletter.com.
TileLetter isn't NTCA's only digital page turner – you can also view the current issue of TADA: Tile for Architects, Designers and Affiliates at the TADA website: www.ntca-tada.com. Launched at Coverings, the first two issues of this quarterly publication have been enthusiastically snapped up at trade shows. Visit the website to view stories from those first two issues or to read the magazine via digital page turner. You can also subscribe to TADA there too.
I don't want to be remiss in pointing to several of our features in THIS issue of TileLetter, however – starting with the awe-inspiring cover story about NTCA member Port Morris Tile & Marble's role in the rebuilding of the World Trade Center in Manhattan. I read this story with reverence and awe for the monumental task it is and the significance it holds for giving new life to this very sacred ground, remembrance for lives lost there that day, and a symbol of renewal, recovery and strength to the entire nation.
The overall theme of our August issue is green and sustainability, and you will find stories and articles throughout that reflect developments in this sector of our industry. Notable is the case study of The First State Bank & Trust of Skokie, Ill., that features a ventilated facade and the green benefits therein, as well as numerous other sustainable aspects of the building. DTI of Illinois – who installed the tile for Chicago's Monroe Building restoration and was a special recognition winner in the Coverings Installation Design Awards – installed this project: their first ventilated facade job. As a result, they are pursuing several other ventilated facade projects.
Enjoy this issue – whether you are reading it in paper, hard-copy format or online.
Lesley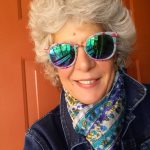 Editor for TileLetter, TileLetter Coverings, TREND and TECH publications.
Lesley Goddin has been writing and journaling since her first diary at age 11, and drawing and sketching since she could hold a pencil. Her penchant for observation led to her becoming a paid professional as a trade journalist, publicist and is editor for TileLetter. She has also written for Guideposts, Walls, Windows and Floors, Floor Covering Weekly, and Low Carb Energy.