TCNA – MEXICO UPDATE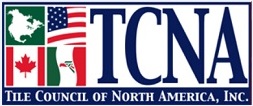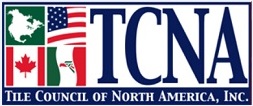 From its five founding members, TCNA – Mexico's membership has grown to 36 companies supporting Tile Council projects in Mexico.  This total includes 11 tile manufacturers (representing 98% of the tile manufactured in Mexico), 11 associate installation materials members, and 14 associate raw material supplier members.
The following are some of the recent developments with which TCNA – Mexico has been involved to benefit the North American tile industry:
Government Relations
TCNA – Mexico continues to participate in a government program to monitor tile imports by assisting in the revision of a government database used to identify and report misclassified tile, sub-valuation (when the price is less than 50% of the HS code average), tile falsely labeled as porcelain, and other illegal trade practices.
In 2012 TCNA – Mexico is also working with the Federal Consumer Agency (PROFECO) to prevent consumer fraud by identifying and reporting tile falsely labeled as porcelain being sold at retail stores or through distributors.
Installer Training & Certification
TCNA – Mexico now operates three installer training centers: one in Monterrey and the other two in the Mexico City area (in Ciudad Nezahualcoyotl and in Alvaro Obregon).  Construction of a fourth training center in Guadalajara will begin later this year.
Additionally, the installer certification program that was launched in Oct. 2010 continues to grow with the added support of TCNA – Mexico associate installation materials members.
TCNA – Mexico hired Oscar Urbina Almanza as training manager to promote the certification program and supervise training classes at each location.  Mr. Almanza is also in charge of evaluating installers taking certification exams.
Tile Installation Video
TCNA – Mexico developed a tile installation video that demonstrates all steps necessary for a successful tile installation in Mexico.  This video will be launched soon in the TCNA – Mexico section of Tile Council's website.
Promotional Efforts/Tradeshows
In 2010 TCNA – Mexico successfully launched a 25,000-sq. ft. TCNA pavilion at Expo CIHAC, the largest construction show in Mexico. This year will mark the third year of TCNA – Mexico's participation in Expo CIHAC, with its pavilion growing to more than 35,000 sq. ft.
In 2012 TCNA – Mexico will launch an installation stage within TCNA pavilion at Expo CIHAC for installation materials manufacturers to demonstrate their products.
TCNA – Mexico's efforts at Expo CIHAC are designed to promote TCNA members, the use of tile, and improving tile installation quality through installer training and certification.
Green Initiative
TCNA – Mexico is leading the way to promote the sustainability of tile in Mexico.  It is working with the Green Building Council – Mexico to customize 80 of the 120 credits necessary for LEED certification to meet Mexico's climatic and environmental needs.  TCNA – Mexico's involvement will provide the tile industry with a strong voice in this effort.
TCNA – Mexico was created in 2005 to serve Tile Council of North America's Mexican members, as well as U.S. and Canadian members doing business in Mexico.