DCOF AcuTestsm: The New Method for Measuring Coefficient of Friction on Tile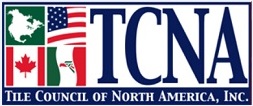 Tile Council of North America (TCNA), is pleased to announce there will soon be a new standard for coefficient of friction (COF) testing on tile.
The DCOF AcuTest method will soon replace ASTM C1028 as the specified method for COF testing.  DCOF AcuTest is a more repeatable and reproducible method that gives a better indication of actual slip potential on a tile surface.
This new method uses the BOT 3000 automated portable testing device with a specific type of rubber sensor and slightly soapy water.  The sensor is resurfaced using a sanding device designed by the TCNA's Product Performance Testing Laboratory.
A new version of ANSI A137.1 Specifications for Ceramic Tile will soon be published with the new DCOF AcuTest method.  Additionally, for the first time there will be a minimum COF requirement of 0.42 for level interior tile surfaces expected to be walked upon when wet.
The new A137.1 will also include a two-page informational section (section 6.2.2.1.10), which will help specifiers better understand how to choose the right tile for every application.
TCNA's lab is fully-equipped to test all tile products to this new and improved coefficient of friction test method.  For more information on this and other tile and tile-related product testing, visit www.tileusa.com/test_main.htm or contact TCNA at 864-646-8453.