Eric Carson, well-known marketer and publicist for the tile industry, recently launched Blueprint Global Media, a new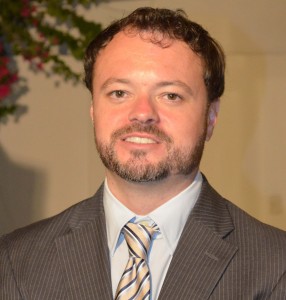 public relations and marketing company. The full-service agency is dedicated to supporting manufacturers of architecturally-specified building products and related services for residential and commercial projects. With years of professional experience working to build brand awareness and sales on behalf of a wide-range of U.S. and global clients, Blueprint Global Media has in-depth knowledge across several key categories including hospitality, healthcare, retail and stadium construction, as well as more complex integrated mixed-use destination projects.
The agency has gained worldly exposure representing many different manufacturers of porcelain, ceramic, glass and glass mosaic floor and wall tiles for LEED building projects. It maintains extensive relationships with editors and publishers of thousands of magazines and online vehicles, including those particularly focused on manufacturing, designing, and installing tile, stone, hardwood, resilient and other flooring types.
Based in Lima, Peru, with a satellite office in Portland, Maine, Blueprint Global Media also speaks and writes in Spanish, offering the unique ability of connecting South American manufacturers with U.S. architects, designers, distributors and dealers – and vice versa.
Blueprint Global Media bolsters its proven writing skills with professional, high-resolution digital photography and 1080p HD streaming video capabilities, perfect for trade show support and social media platforms. The company manages social media, provides SEO consultation, brand development, print ad production, website copy, project spotlights, sales literature, eblasts and targeted media buying programs.
Contact Eric Carson: [email protected] and/or visit www.blueprintglobalmedia.com. In Peru call: +51 226.1354, in the U.S. call toll free, 612.524.7888.