NTCA recognizes three newly-approved Five Star Contractors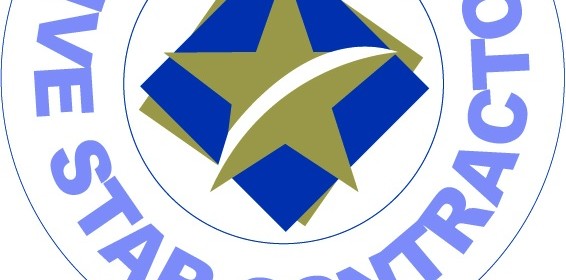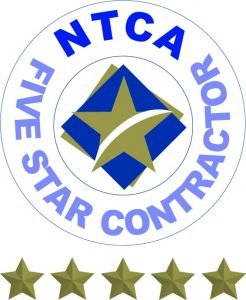 The National Tile Contractors Association (NTCA) has awarded the prestigious Five Star Contractor designation to three members: Heritage Marble and Tile, Inc., Mill Valley, Calif.; Maloney Tile and Marble, Inc., Livonia, Mich.; and Rimrock Design, Inc., Lake City, Fla. NTCA now recognizes a total of 29 Five Star Contractors.
Five Star Contractors are required to complete a rigorous peer-approval process, demonstrating their commitment to training, service, quality, safety, fiscal responsibility and superior job performance. Stricter qualifications for 2012 applicants include certifying a minimum of 10% of installers through the Ceramic Tile Education Foundation (CTEF) Certified Tile Installer program.
Both NTCA Five Star Contractors and CTEF Certified Installers are listed in recently-approved TCNA Handbook language recommending the inclusion of installer and contractor specifications, which states: "Matching installer ability to the project at hand requires close evaluation of their experience, training, state licensing…and certification/credentials."
Martin Brookes, president of Heritage Marble and Tile, Inc., said, "Heritage Marble and Tile is proud to be the first NTCA Five Star Contractor in northern California. As a high-end custom tile and marble installation company, we take great pride in our work. We have over thirty years of knowledge in the industry, and attend many seminars and training programs to keep up with current technology and market trends. We're in our fifth year as an NTCA member, and are scheduled to certify installers through CTEF in September 2012. Five Star Contractor status will be a great benefit to us in achieving sales goals for 2012 and beyond."
"The Five Star Contractor designation provides accreditation and respect in the industry, and gives our company a strong basis to hang its hat on," said Ryan Smith, sales and marketing director for Rimrock Design, Inc. Smith added, "It is a valuable tool to assist in our continued growth for 2012 and well into the future. This recognition is another building block in Rimrock Design's foundation to pursue larger projects and a more diversified client base. Micah Linton, our company's founder, obtained his first job from an ad in TileLetter, learning the trade as an installer; we feel a responsibility, with this designation, to become more involved and give back to our great industry."
Stephen Maloney, Maloney Tile and Marble, Inc., Michigan State director for NTCA, pointed to NTCA membership and participation for boosting the company's sales through the last few years, regardless of the economic slowdown. Maloney noted, "We are extremely proud to be accepted as a Five Star Contractor. Before applying for the program, I talked with several fellow NTCA members for advice on the application. Everyone welcomed my calls and gave time from a busy day to discuss the process. Membership in NTCA is like being part of a large tile family; a solution to a problem is only a phone call away. We believe that gaining Five Star Contractor status will only further our growth and reputation in the tile industry."
Five Star Contractors may display the "Five Star" logo on all marketing materials. In addition, each company is prominently displayed in a special section on the NTCA website, with a direct link established from this website to each firm. Product rebates and insurance discounts are available, and AIA-accredited PowerPoint programs give Five Star Contractors the opportunity to be THE tile and stone source for their local architects and designers.
For more information on the NTCA Five Star Program, visit www.tile-assn.com and click the Five Star link on the scroll bar, or contact Jim Olson, assistant executive director, at 601-939-2071.