Custom Building Products unveils CUSTOM
 Technical University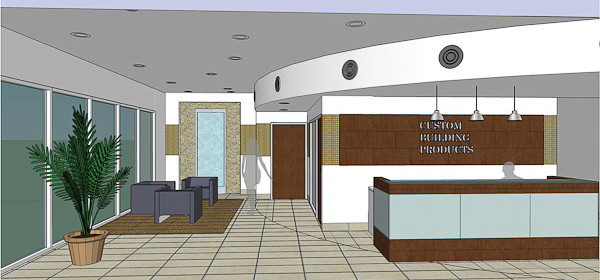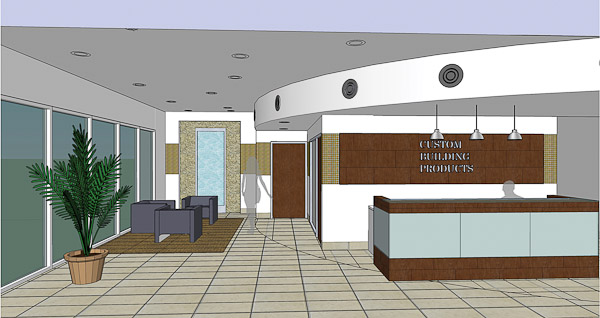 Custom Building Products (CBP), a leading manufacturer of tile and stone installation systems in North America, plans to unveil a new facility, CUSTOM Technical University (CTU), in Q1 2012. The 12,000 square-foot-plus facility, based in Santa Fe Springs, California, will offer a wealth of information resources and host a broad range of events, including industry committee meetings, trade association events and trade technical presentations developed specifically for the contractor. CTU will also provide Continuing Education Seminar (CES) programs for accrediting members of the architectural community.
CUSTOM Technical University will be a unique venue for discussions, lectures and training programs. David deBear, manager of Construction Services has been a long time proponent of the field training programs for Custom Building Products and has been a key player within CBP's training development team to foster proper curriculum structure and information integration for our valued contractors. The experienced team of architectural consultants and Technical Service representatives along with Mike Micalizzi, CBP's Technical Services director developed customized content that will focus on the latest industry standards, guidelines, installation techniques, new products and best practices for the contractor, distributor, architect, design and engineering communities.
"Custom Building Products' top executives Tom Peck, president, CEO and Dean Leffler, executive vice president have driven the development of this program and have provided outstanding support throughout the design, development and construction process." said Will White, Custom's Technical Services training manager, who will supervise CTU's programs, activities and curricula. "It reflects our company's ongoing commitment to providing the industry with outstanding expert technical support, ongoing information and the latest in product innovations."
Training remains a core objective for Custom Building Products and a substantial part of the company's support program to its customers. The construction of this new facility will provide the opportunity to generate well-thought-out, properly-designed programs in a comfortable and accessible environment.
The new facility, designed by Ware Malcomb, a renowned architectural firm and winner of two 2011 Society for Marketing Professionals (SMPS) awards, will house state-of-the-art facilities, including a product-applications room where attendees will have the opportunity to use and apply materials and methods discussed in the various programs. Laboratory tours of Custom Building Products' Research & Development facility will also be available, affording guests the opportunity to ask questions and interact with some of the brightest chemists in the industry.

McCandless Tile, a company that has worked with Custom Building Products for more than 20 years, is doing the tile installation for the new state-of-the-art technical university. "We are installing large format porcelain floor and wall tile in the bathrooms and lobby areas along with glass mosaic tiles as accents," said Mark McCandless, the company's vice president and CTU project manager. "We will be using Crack Buster© Pro and RedGard© for waterproofing and crack-isolation, ProLite© and MegaLite© mortar as our setting material, and CEG-Lite™ 100% Solids Epoxy Grout, which we have found to be the best in the market."
Guests to the CTU facility will be greeted in an open, comfortable reception lobby where they can check in for their scheduled events. A conference room equipped for quick meetings or personal use will be made available to attendees anytime they need access to it. CTU's guest-relations staff will be on hand to provide any support during the guest's visit and indoor/outdoor dining facilities will be available on the premise, serving local and unique cuisine.
"CTU will be a networking environment where visitors can share and gain insight, keep track of the latest and greatest technology, standards, techniques and best practices." said White. "It's about learning from one's colleagues. This is an industry that's constantly changing, and CTU will be a place where you can stay informed and connected."